REMOVABLES
Through Precision Dental Designs, give your patients a quality appliance that exhibits impeccable esthetics and never causes discomfort. Well-trained technicians, using the latest technology and innovative techniques, fabricate a removable appliance that fits precisely. These removable appliances will give your patients confidence that their dentures will be comfortable and will not slip.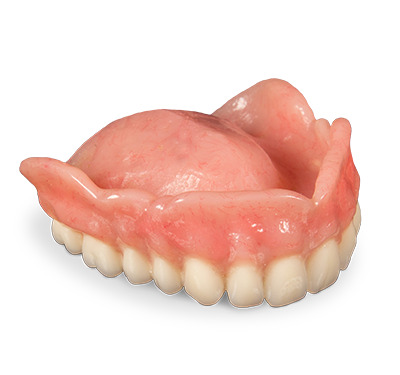 Premium Denture
The highest quality denture Precision Dental has to offer. Precision Dental's Premium Denture utilizes the highest quality of materials. This denture possesses maximum esthetic requirements and a wide variety of shades to choose from.
Standard Denture
Precision Dental's Standard denture pairs many esthetic qualities from our Premium denture at an affordable price point.
Economy Denture
Fabricated by the same technicians as the Premium and Standard dentures, Precision Dental's Economy Denture is a great choice for the economical patient looking for an everyday functional smile.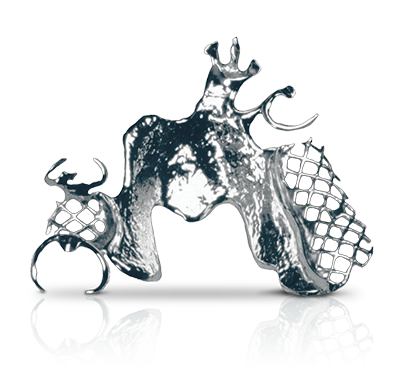 Vitallium provides exceptional strength and comfort for patient satisfaction. Its chrome-cobalt alloy makes it the premiere choice for partial denture metal frameworkings.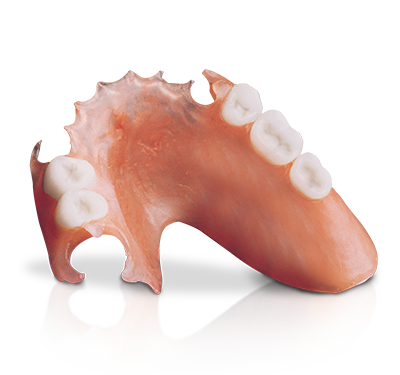 Valplast® has been the leader in flexible partials for more than 50 years. These lightweight flexible partials are fabricated with a flexible nylon acrylic, allowing a more natural esthetic and comfortable fit without the need for metal clasps. When compared to traditional removable restorations, Valplast® flexible partials blend naturally, making the prosthetic virtually invisible.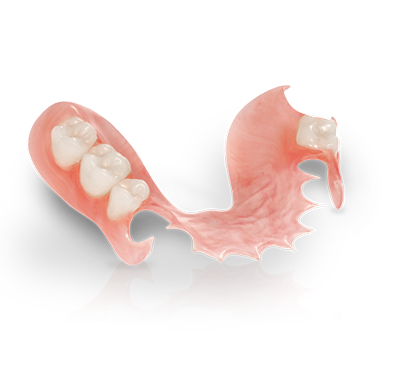 A flexible, easily polished thermoplastic. DuraFlex™ partials are easily adjustable and provide the patient with a stain and odor resistant material. The thin material makes DuraFlex™ highly translucent, offering a natural look when placed in the mouth. DuraFlex™ partials are created to be flexible and form-fitting, making this a durable, long-lasting restoration.